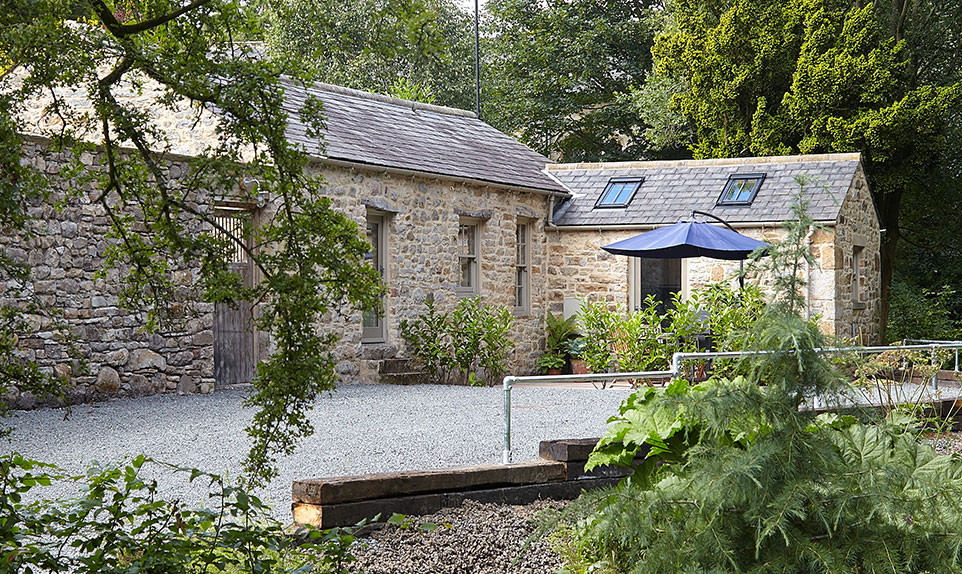 Built in the early to mid 18th century, The Joiners Shop was originally one of four cottages to the rear of the Bastle in Beltingham.
The courtyard wall is all that remains of the other buildings, now long since demolished.
In the 1881 census Thomas Wallace – joiner aged (61) and his wife Margaret (65) and their son Edward, also a joiner (30) were living in the Bastle and using the building as their workshop.
Primarily they worked for Ridley Hall estate and almost certainly did joinery work in the surrounding villages too.
Renovation at the Bastle in 2010 revealed a crumpled, invoice to Thomas Wallace dated 1859 tucked down the side of the old staircase.
Their gravestones are in Beltingham churchyard, so it could be safe to say they had been living in the village for quite sometime and were well respected members of the community.
Fast forward to 2017.
After years of completely re-building and renovating a dilapidated shell into a structurally sound cottage, the Joiners Shop is now FINISHED!
With the same attention to detail as The Bastle, The Joiners Shop is a light and airy building with vaulted ceilings and original beams. Large, shuttered windows have replaced the exact locations of the original workshop windows….natural light would have been particularly important to the Victorian joiner and wheelwright.
The gated, private parking and seating area for The Joiners Shop is behind the original courtyard wall, overlooking Beltingham burn and woodland.