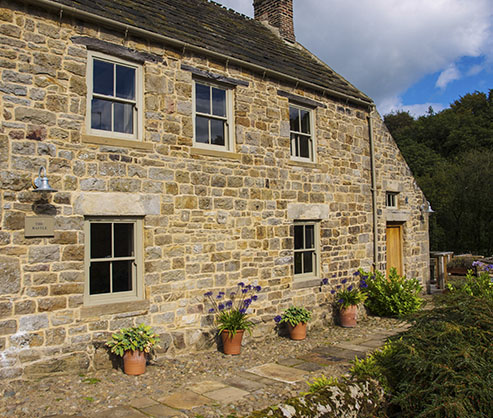 The Bastle is a Grade II listed, fortified Northumbrian farmhouse built in Tudor times when Elizabeth I was Queen, William Shakespeare was penning his sonnets and the infamous Border Reivers were raiding across the English / Scottish borderlands, devastating local communities.
From the French word " Bastille ", a bastle provided a strong, fortified building for the protection of valuable livestock, horses and people during the troublesome times.
With the animals secure on the ground floor, the family would retreat via a retractable ladder to the upper floor – no doubt enjoying the benefits of their in house central heating system below.
The Bastle at Beltingham, Northumberland is a typical rectangular bastle building, 8.8m by 6.2m externally, with stone walls up to 1m thick and a distinctive stone roof ridge known as a " wrestler roof ".
Only a handful of these fascinating structures are left now in the North East of England.